Patricia Bright – Youtube Channel Analysis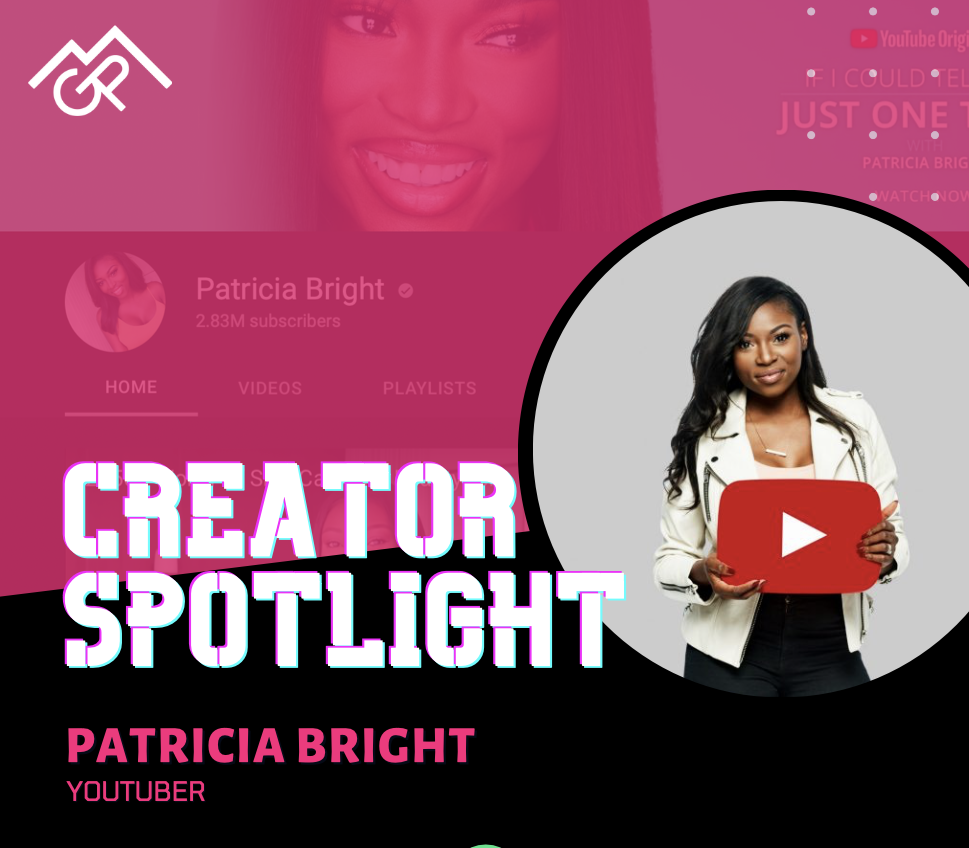 Youtube Creator/ Channel Spotlight
Check out what Patricia Bright has done and how she has grown her social presence. GP helps uncover channel insights and support creator's like Patricia!
Patricia Bright was born and raised in South London, the daughter of Nigerian immigrants. Her refreshingly honest approach, hard work, and drive have put her at the top of Britain's list of social media success stories. She found YouTube vlogging as a student, which, paired with her love of beauty and fashion, sparked an interest in creating videos online. She left her full-time banking job to work part-time for a multi-channel networking firm that relies heavily on YouTube as its primary distribution network. Bright realized she could improve her grasp of the platform while also having two more days each week to concentrate on her YouTube and now Instagram initiatives.
Bright has recruited crucial members to her team to manage the content side of the business and establish new product lines that leverage the "Pat Patricia Bright" brand. Patricia Bright currently has over 2.8 million YouTube subscribers and 1.2 million Instagram followers and has collaborated with world-renowned brands such as Dior, Amazon, and Coca-Cola over 10 years after her initial video post. She has over 2.9 million subscribers on YouTube and 1.2 million followers on Instagram. Because of her success, people are always asking her how to start a business and pursue their ambitions. Bright recognizes the need to "pay it forward" and assists people in similar situations to her own.
The YouTube clip also discusses how to be more productive and how to own and invest in real estate. All of this is presented in a simple video style. Bright feels that some of the secrets to her success include hard work, initiative, and focus. She also feels she may have an influence on the globe that transcends the digital age. Patricia Bright's journey is particularly motivating because of the amount of organization and preparation that has gone into it.
Youtube Official Channel: Patricia Bright
https://www.youtube.com/channel/UC0KiGuCTrehqzSQ7ikjxSQw
| Birth Day | Birth Place | Nationality |
| --- | --- | --- |
| February 4, 1987 | England | British |
Youtube Subscribers: 2.83M
Engagement Rate: 0.23% (above average)
Brand Safety Score: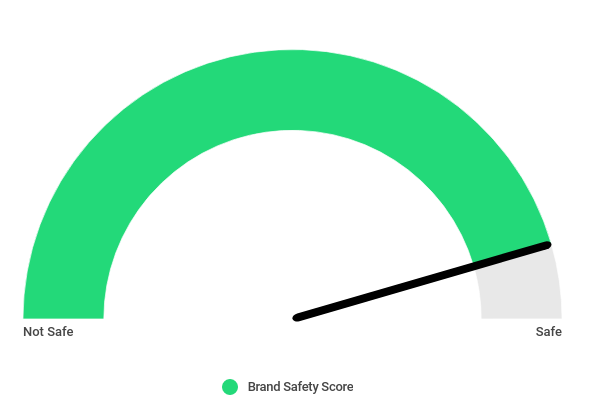 Reach out to GP for targeting only brand-safe videos within the channel!
Average Views: 155K per video in July 2022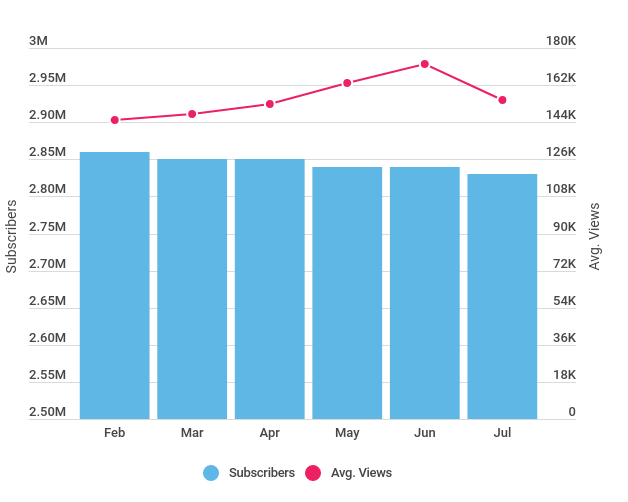 Other Youtube Creators that have similar content:
Roxxsaurus, HopeScope, Shalom Blac, and more…
– Reach out for more lookalike creators with stats!
Other Youtube Creators the followers watch:
NikkieTutorials, Tati, Amber Scholl, etc…
– Reach out for more creators who have lookalike audience!
Creator Interests:
Electronics & Computer, Luxury Goods, Clothes, Shoes, Handbags & Accessories, Music,etc.
Audience Top Interests: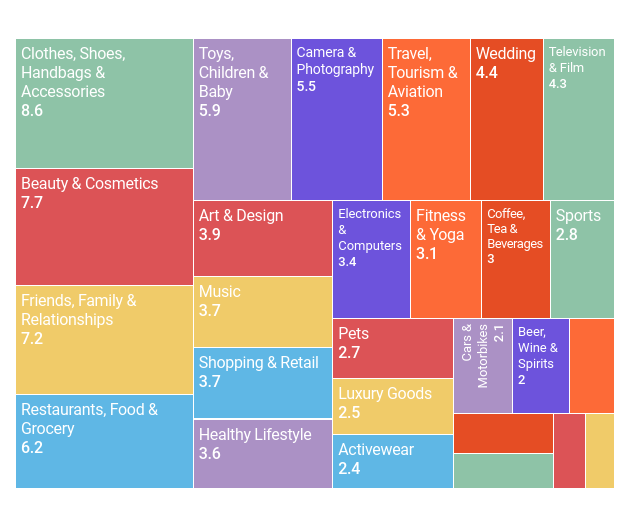 1.Clothes, Shoes, Handbags & Accessories
2. Beauty & Cosmetics
3.Friends, Family & Relationships
4.Restaurants, Food & Grocery
5.Toys, Children & Baby
Brands the Audience are interested in:
Asos, Etsy, IKEA, Nordstrom, Nike, AirBnB, Amazon, Apple, etc.
– Ask us for more brands with high affinity!
Brands the Creator Mentions:
Asos, Chanel, Dior, Farfetch, Guerlain, Hermes, Amazon, etc.
– Ask us for more brands with high affinity!
Age and Gender: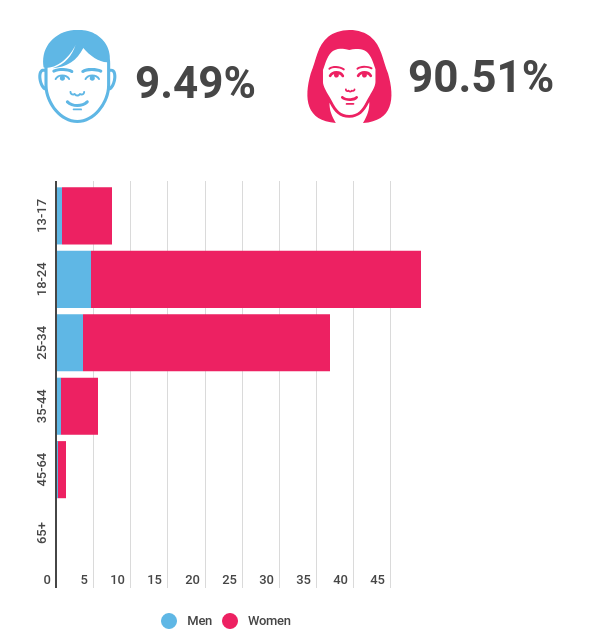 Male: 9.49%
Female 90.51%
Top Age Group: 18-24 years old

-Ask GP to find out how influencer's Youtube and Instagram audience compositions are different!


Ethnicity: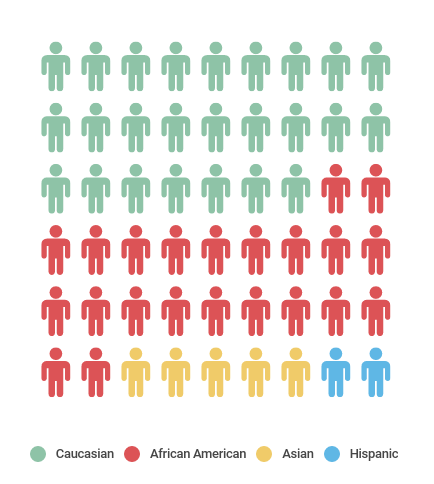 Affinity Index
Caucasian: High
African American: High
Asian: Low
Hispanic: Low
-Ask GP to find out our latest Youtube Diversity & Inclusion targeting!
Audience Top Countries: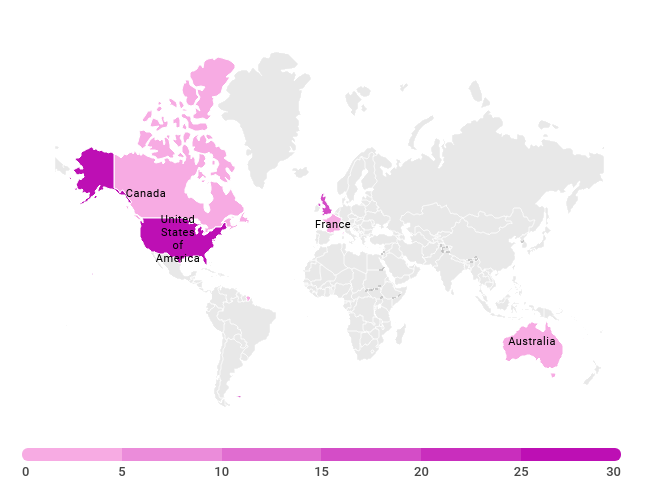 Top Countries
1. United States
2. United Kingdom
3. Canada
4. France
5. Australia
Audience Language: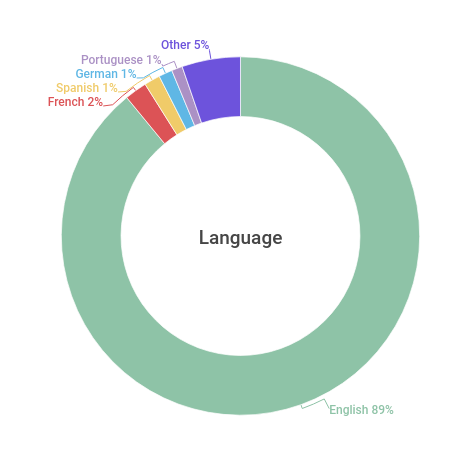 Top Languages:
1. English
2. French
3. Spanish
4. German